Save on Stouffer's at Giant Eagle, Target & Walmart
It's a good time to restock your freezer with Stouffer's meals and get in on the sale prices at Giant Eagle stores. No coupons to mess with just your shoppers card to get the sale prices. You can also save on Stouffer's Fit Kitchen entrees at Target stores with the Cartwheel offer. Shop Stouffer's Family Size Mac & Cheese and Multi-serve entrees at Walmart stores and save with Ibotta cash back offers.
*** STOUFFER'S FROZEN MEALS ON SALE AT GIANT EAGLE ***
Prices Valid through January 10, 2018
$2.00 each with card, Stouffer's 6 – 12.75 oz. meals
$6.99 with card, Stouffer's Family Size Meals
$14.99 with card, Stouffer's Large Party Size Meals
Target Cartwheel Offer ~ 20% off Stouffer's Fit Kitchen Entrees for One.  Expires: 01/13/2018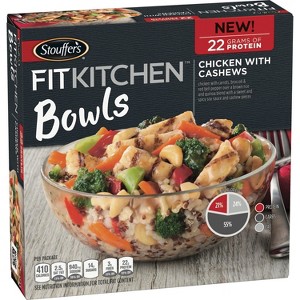 Ibotta.com cash back offers ~  Offers Expire January 15, 2018
$.50 cash back on Stouffer's Multi-Serve Entrees, 24 oz package or larger purchased at Walmart.
$1.00 cash back on Stouffer's Simply Crafted Family Size Mac and Cheese, 33 oz. purchased at Walmart.